Remote working – How do businesses maintain quality communication?
Now that working away from the office has become the norm, what is our recommended solution for maintaining quality business communication?
Our answer is the ADWConnect softphone solution. Our softphone solution is an application suitable for any remote device you may have – laptops, computers, mobiles and tablets. The application can mirror and pair the device to your office desk phone, or it can act on a standalone basis, or even as your sole communication tool.
The purpose of the softphone solution is to enhance your remote device to give it similar functionalities as an office desk phone. The app would allow staff to call from their company or private mobile phone (without using their mobile minutes) whilst following company phone policies and allowing your chosen office landline number to be displayed to the recipient of the call. With regards to incoming calls, we can offer features such as an automated receptionist and distribution groups, to help direct the calls to the relevant staff member. The app also offers the ability to forward calls to other users / staff.
What else can our softphone do?
The ADWConnect softphone solution has been designed to give our customers extra features that their office desk phone may not have. Users have the ability to instant message between themselves. Conference calls for both voice and video can be setup with ease. One of our favourite softphone features is "pull call". If you are making a call on your office desk phone and you need to leave your desk, you can press "pull call" on your softphone app and the call will be seamlessly pulled to your chosen remote device. The old solution of hanging up and redialling on your mobile is no longer necessary & a thing of the past!
How can our softphone solution directly benefit your business?
Cost Effective – no additional line rentals charges, no extra hardware costs and no maintenance fees means that the softphone solution can cut your overall expenditure.
Work from anywhere – the softphone solution means you are not tied to your office when it comes to making and receiving business calls.
Smooth transition between office and remote work – in this current unpredictable working climate, staff can work remotely at a moment's notice with our fully integrated system.
At ADWConnect, we appreciate that times are challenging right now. We are here to help by enhancing the way you work remotely as well as cutting your costs as much as we can.
If you think the ADWConnect softphone solution could help, why not get in touch with us to find out how. Please contact us on 0208 089 1111 or hello@adwconnect.com.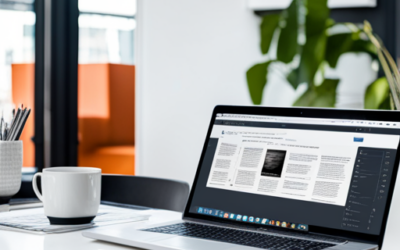 Having a website is crucial for small businesses. It serves as a virtual storefront, allowing potential customers to learn more about the business, its products or services, and even make purchases online. However, simply having a website is not enough. It is...